Where can I find my signed contracts?
To see the contracts you've signed, follow these steps:
Log in to your Bondora account.

Click on your name in the top right corner and select "My Account".

Go to the "Contracts" section. Select a time period or specify the type of contract and click the "Search" button. You can also download a PDF file of the contract by clicking on the icon next to it.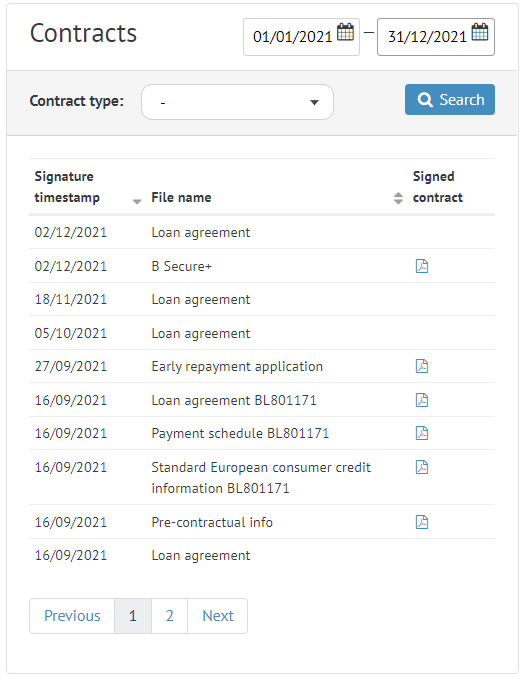 Bondora tip: You have easy access to your loan contracts in the Loans - Overview section. Simply click on the loan agreement number to download the contract.